The CSR Thursday Lunches , September 15, 2011 - Geneva , 12.00 - 2.00 pm
There has been an explosion in interest in CSR (and related subjects such as corporate sustainability). Can CSR take us into a new vision of caring societies or are we witnessing the early signs of a collapse of capitalism? Michael Hopkins' forthcoming book addresses these issues and he would welcome discussion in this seminar on his pre-publication thoughts, where he argues that increased social responsibility can also increase the chances of achieving sustainability both inside and outside of a corporation or institution.
REGISTRATION ADVISED TO ENSURE PLACE.
Entrance Fees (including lunch)
- Participants : 45.- CHF
- University Alumni : 40.- CHF
- Students & Job seeker : 35.- CHF
www.corporateresponsibility.ch
12:00 Arrival and Networking Lunch
12.30 Introduction of speaker.
12.35 Dr Michael Hopkins
13.00 Open Discussion
13.30 Networking
When : Thursday September 15, 2011 at 12:00 PM to 2:00 PM
Where : Hôtel Bristol 10, rue du Mont Blanc - Geneva 1204 Switzerland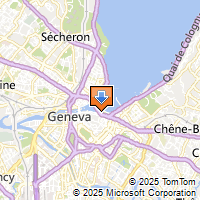 Driving Directions